Our Mission
Too often people's dreams for their home and the reality of making that dream happen
can be a monumental, stressful and time-consuming endeavour, requiring numerous decisions and steps. One can find people to design your home, others will build it, and there are companies that support the many unique elements that are required. But who will control and ensure that every aspect of your project is carried out efficiently, to exact specifications, on time and on budget?
Averita bridges that gap. We coordinate and support all aspects of your project ensuring your goals are met.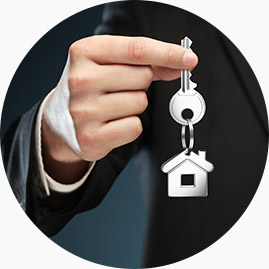 Real Estate Sales Representative, Project Coordinator
Olga is an accomplished real estate sales representative with a background in project controls and marketing providing clients with a dynamic and resourceful approach to accomplishing goals and objectives.
Built on a solid foundation with the ability to execute effective marketing and sales, detailed analytics and reporting, and self-driven accountability to achieve positive results.
Olga is affiliated with Royal LePage Your Community Realty to deliver clients with the best service, market information and advertising resources available.
Prior to joining Royal LePage Your Community Realty, Olga worked in the mortgage industry as a mortgage broker after obtaining her AMP (Accredited Mortgage Professional). Olga also engaged in the engineering and project management field for over five years gaining insight and understanding of the essentials required to deliver projects successfully.
Real Estate
Project Coordinator
Market Analysis
Marketing
Analytics
Reporting
Sales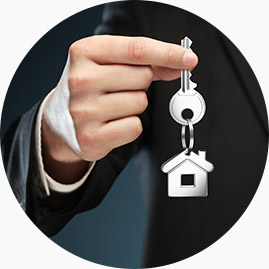 Project Manager
Anthony is a Professional Engineer working as an accomplished Manager of Project Services and builder. For over 30 years, Anthony has worked on both residential construction and high profile construction projects. Anthony integrates vision with leadership to strategically plan, develop and deliver advanced, effective projects and teams.
Anthony's experience has entailed a broad spectrum of project controls practice areas including estimating, cost management, planning, risk management, change management, contract administration, procurement and document control.
Anthony has worked on projects in the institutional, power, nuclear, heavy civil,  mining and industrial sectors ranging from $25 million to over $7.6 billion and has experience working in all major contract models.
Anthony has also been engaged in new build and renovations of homes and cottages completing most aspects of the construction and brings an eye for design and creativity to every project.
By combining the residential construction experience with mega project controls and contractual skill sets, Anthony brings a unique and significant basis of knowledge and proven performance in the delivery of the full complement of project management services.
Leadership
Planning and strategic execution
Programme and Project Management
Budget development and management
Change management
Commercial and contract expertise
Client Focus
Highly skilled with objective decision and problem solving abilities
Motivated to deliver high quality, productive results
Strong vision for efficient and effective solutions
Drives accountabilities and motivation in others for high achievement of goals